Vessel "Altai"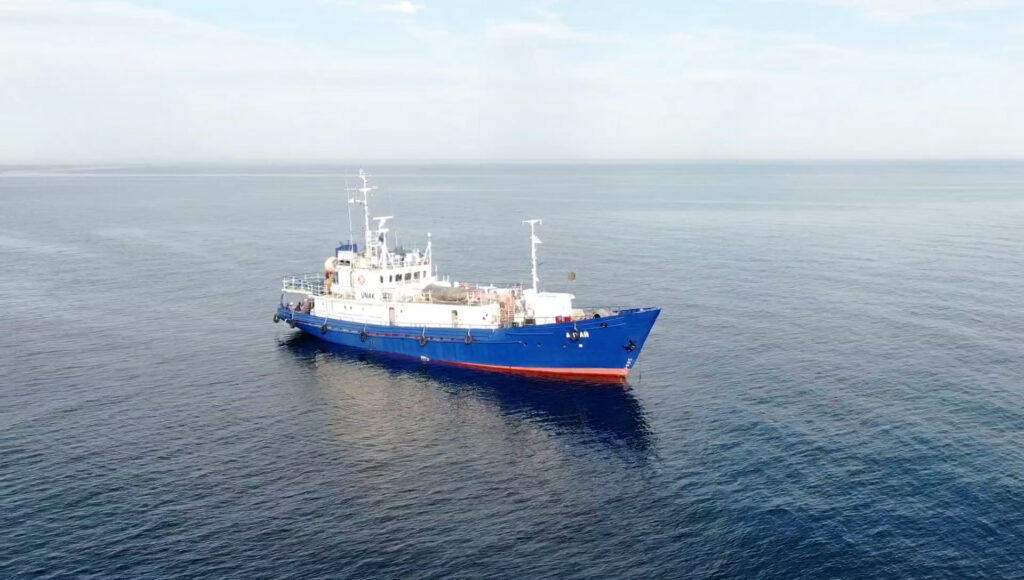 Nomad Eco LLP has its own research vessel Altai. The vessel is designed to monitor environmental components in the Caspian Sea.
The vessel complies with all the requirements of the International Code on Ship Management and Safety: there are all registration and ship documents of the Maritime Register of the Russian Federation, which are valid on the territory of the Republic of Kazakhstan, equipped with collective (raft) and individual life-saving equipment (vests, wetsuits, circles), including fire-fighting equipment, etc.
The crew members have the appropriate qualifications and experience to ensure the safety of the Vessel's navigation.
Ship class KM * L4 R2

Bowl length 35.35 m, width-6.90 m

Total capacity - 237 tons